Get an ad in the magazine and we will upgrade your ad size, one size greater for the price of the smaller ad!
Limited time only restrictions apply Contact us for details​​

To Read this edition you must "Allow Flash" in your browser settings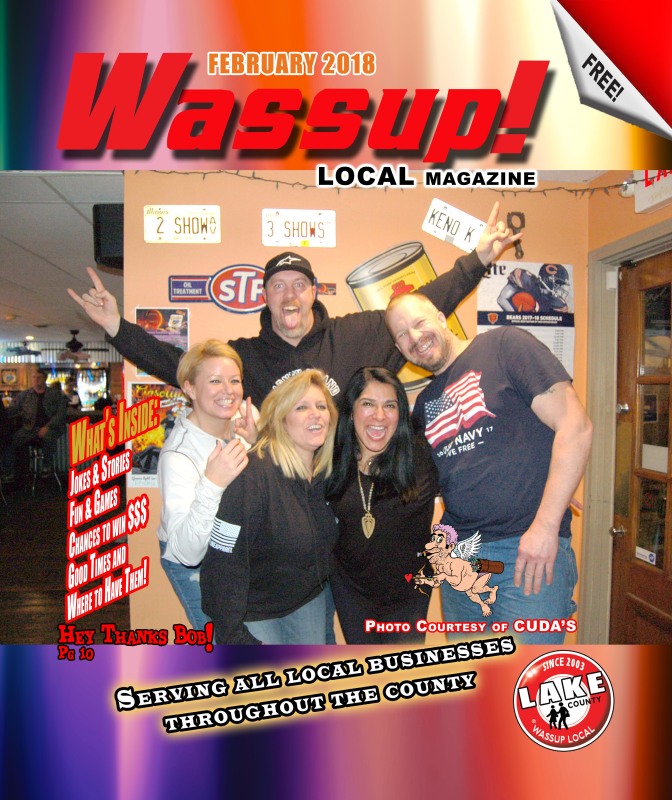 Download The Lake County"Wassup Magazine" App
at
iTunes
or
Google Play Stores
To Recieve Surprise Gifts, Coupons, 
Give-aways & So Much More!
You Get to Read The Magazine 
2 Days Before It Hits The Stand
s
!!
​​
Need a Phone App for your Business?
Visit Wassup Marketing Agency
You can get in the magazine for as little as $20 a week! 
Let us go to work for you and your venue today!


Need info/or want your business in Wassup magazine?

Call
815-823-5127
or Email joe@wassuplocal.com
​
​